Reflexology
Foot reflexology is systematic, therapeutic massage of the feet. It enhanced the effects of exercise and healthy diet, or can help move you into a dynamic, wellness-oriented lifestyle.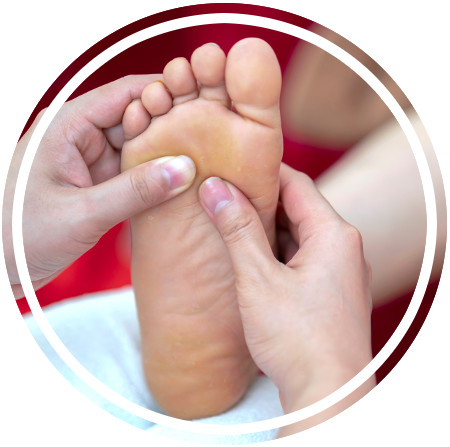 It is an excellent detoxifying therapy, helping to reduce stress on the digestive organs, which allows the body to improve circulation and metabolic efficiency. It is also particularly suited to soothe pain in the body through relaxation, and is very helpful in managing plantar fasciitis pain.
A session consists of a herbal foot bath, foot assessment and discussion of health issues, then pressure-point palpation. We end the session with a decadent foot massage. It is non-invasive, safe, relaxing and rejuvenating.
Appointments are 60 minutes long.  
Hours of Operation
Monday-Thursday 8:30-7
Friday 8:30-2
Saturday by appointment
Receptionist Available
Monday-Thursday 8:30-5
Friday 8:30-2