Benefits of massage therapy?
Massage therapy is most often associated with relaxation, but it has many benefits including: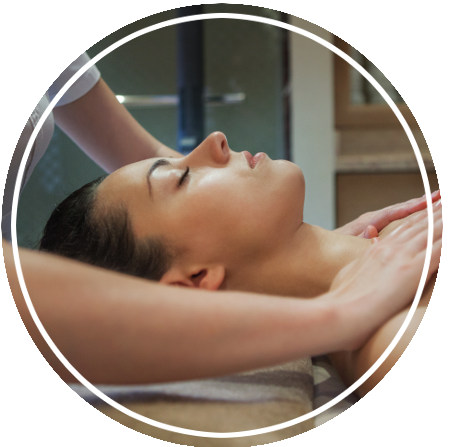 Decrease muscle tension
Decrease eliminate of pain
Increase joint mobility
Increase circulation
Improve immune system function
Increase lymphatic drainage
Decrease anxiety and depression
Increase body awareness
Massage therapy provides preventative care for people of all ages - you don't need to have an injury or illness to have a massage. A therapist can detect areas that may become a problem and prevent an injury before it occurs!
Conditions that may benefit from massage therapy:
Asthma
Arthritis (rheumatoid/osteo)
Back pain
Bursitis
Carpal tunnel syndrome
Chronic fatigue syndrome
Contusions
Contractures
Depression
Degenerative disc disease
Diabetes
Digestive disorders
Edema
Fibromyalgia/Chronic Fatigue
Frozen shoulder
Herniated disc
Insomnia
Multiple sclerosis
Muscle cramps/spasms
Osteoporosis
Parkinson's
Plantar fasciitis
Pregnancy (pre/post-natal)
Relaxation
Repetitive strain injuries
Scar tissue
Sports injuries
Sprains/Strains
Stress related disorders
Tendonitis
Thoracic outlet syndrome
Whiplash injuries
Hours of Operation
Monday-Thursday 8:30-7
Friday 8:30-2
Saturday by appointment
Receptionist Available
Monday-Thursday 8:30-5
Friday 8:30-2